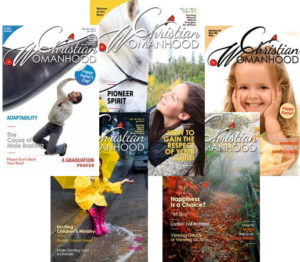 About Christian Womanhood
Christian Womanhood is a monthly christian ladies magazine. Started in 1972 by Mrs. Marlene Evans, our purpose is to help women with their life relationships.
by Loretta Walker The following are some of our family policies that have helped our children. Never allow one child to take a toy from another—not even if the one doing the taking is [...]
by JoBeth Hooker Memphis, TN It's trench warfare, ladies! Are you geared up for this? Let's start this month by getting rid of excess "baggage." (No, no, no, not your hubby!) Let's look at [...]
by Kathy Wilkie Hot Springs, AR When I was just a tiny girl in Sunday School we learned a song about where the Wise Man and the Foolish Man built their houses. (Matthew 7:24-27) It was a fun [...]
by Dr. Tom Vogel The great curse of youth workers is disorganization. Nothing separates the men from the boys, in Christian work, like planning and organization. Activities and programs that are run properly show [...]
by Laurie Wier Do you meet yourself coming and going? Do you reorganize every night in order to get the things done tomorrow you planned for today? Do you wish to slap (in Christian [...]
Christian Womanhood is a ministry of Round Up Ministries.
Check out our website as well as another ministry, Cowboy Carnivals for Christ, which has attractions that are setup for churches to have big days for community outreach.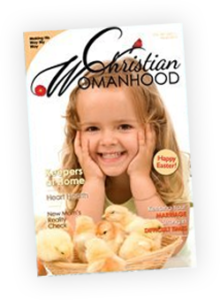 SUBSCRIBE TODAY!
$30

 For

12

Issues!