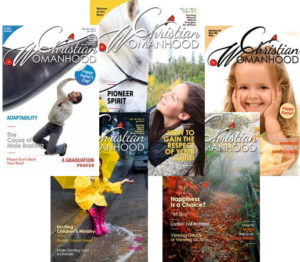 About Christian Womanhood
Christian Womanhood is a monthly christian ladies magazine. Started in 1972 by Mrs. Marlene Evans, our purpose is to help women with their life relationships.
by Frieda Cowling Schererville, IN For 20 years, my husband and I have taught at Hyles-Anderson College. Many times I have heard my husband say, "The dream of my life is to leave the [...]
by Carol Sikma When our first child was born, my mother said my husband and I should come to my parents' home for the first week or so, in order for her to help [...]
by Erma McKinney The fact that correct thinking and speaking are an actual battle within a person is emphasized by the Psalmist when he prayed, "Let the words of my mouth, and the meditation [...]
Do not ignore; this is time-critical information. RECALL NOTICE:  The Master of all human beings is recalling all units manufactured, regardless of make or year, due to a serious defect in the primary and [...]
by Pastor Bruce Goddard Wildomar, CA When a young couple gets married, they have no idea how many situations will arise that will expose the glaring differences between them. I am not referring to [...]
Christian Womanhood is a ministry of Round Up Ministries.
Check out our website as well as another ministry, Cowboy Carnivals for Christ, which has attractions that are setup for churches to have big days for community outreach.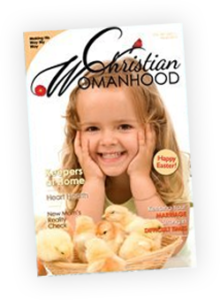 SUBSCRIBE TODAY!
$30

 For

12

Issues!