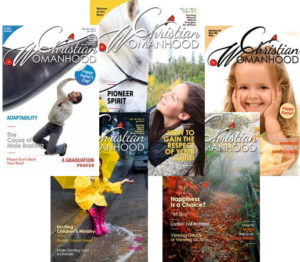 About Christian Womanhood
Christian Womanhood is a monthly christian ladies magazine. Started in 1972 by Mrs. Marlene Evans, our purpose is to help women with their life relationships.
by JoBeth Hooker Memphis, TN Control is the key to time management, and time management is the key to successful home organization.  To be organized you must take control of the frustrations in your [...]
by Pastor Malcolm Harrison Calvary Baptist Church Palestine, TX For our study let me challenge you with Jeremiah 14:1-22 where the "children of Israel" have, with their constant rebellion and disobedience to God's words, [...]
by Debi Young While growing up in my mother's home, I often saw her perform household tasks in the same manner week after week. Some methods I noticed, but I never tried to figure [...]
by Frieda Cowling Schererville, IN For 20 years, my husband and I have taught at Hyles-Anderson College. Many times I have heard my husband say, "The dream of my life is to leave the [...]
by Carol Sikma When our first child was born, my mother said my husband and I should come to my parents' home for the first week or so, in order for her to help [...]
Christian Womanhood is a ministry of Round Up Ministries.
Check out our website as well as another ministry, Cowboy Carnivals for Christ, which has attractions that are setup for churches to have big days for community outreach.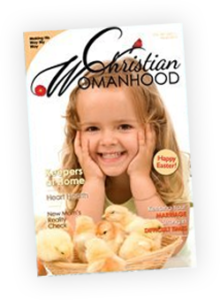 SUBSCRIBE TODAY!
$30

 For

12

Issues!