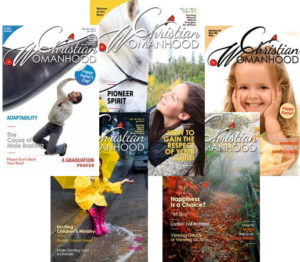 About Christian Womanhood
Christian Womanhood is a monthly christian ladies magazine. Started in 1972 by Mrs. Marlene Evans, our purpose is to help women with their life relationships.
by Elaine Colsten Hammond, IN Assuming now that we have filled our eyes, hearts and minds with good things, how do we exhibit a sweet spirit? Certainly we are not going to say, "Notice [...]
by Elaine Colsten Hammond, IN Grandma Habegger said to me when I was a junior higher, as I primped in front of the full-length mirror in the front room, "Elaine, if you cared as [...]
By Leah Woosley Schererville, IN BACK-TO-SCHOOL TIME is always a mixture of emotions for me as I am sure it is for a lot of you. I enjoy the routine and having to stick by [...]
By Amber Gieseler Faith Bible Baptist Church Lapeer, MI Do you ever find yourself avoiding someone at church? How about ignoring a call? I have been there. I often find myself looking for the nearest [...]
By Frieda Cowling Schererville, IN My husband and I used to travel each summer with the Songs of Praise, a girls' tour group from Hyles-Anderson College. We were driving through New Orleans, Louisiana, and [...]
Christian Womanhood is a ministry of Round Up Ministries.
Check out our website as well as another ministry, Cowboy Carnivals for Christ, which has attractions that are setup for churches to have big days for community outreach.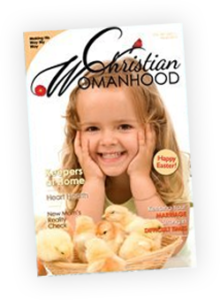 SUBSCRIBE TODAY!
$25

For

12

Issues!