Find good conservative Christian books at the CW Market!
You will find King James Bible devotionals, christian children's books, self-help christian books, King James Version Bible studies and fictional christian literature.
All Products and Materials Not Published by Christian Womanhood Can Be Purchased Through the Author's Website.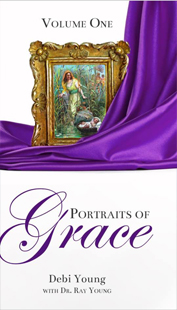 Portraits of Grace $18.00
by Debi Young
Studying the lives of the women of the Bible has been a beneficial and delightful endeavor! Their stories have provided needed inspiration, comfort, hope, and guidance, as well as chastening! The truths to be gained from their stories are as endless and inexhaustible as the rest of the Bible. Those I have chosen for this book—Eve, Sarah, Rebekah, Miriam, and Hannah—are real women—not imaginary characters in a fairy tale or even a parable designed to teach a message. Some made mistakes, felt the sting of unfair treatment, struggled in their relationships, and suffered loss. Some trusted God completely, while others wrestled with unbelief. May the lessons I have learned from their lives be as helpful to you as they have been to me.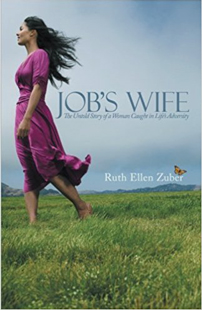 Job's Wife
The Untold Story of a Woman Caught in Life's Adversity
by Ruth Ellen Zuber
$10.00+$3.50 Shipping
Her husband is sitting in the ash heap, scraping his diseased body with a piece of pottery. Her children have been killed, along with most of the servants. The animals are either dead or stolen. Where has her life gone? Yesterday, she was the wife of one of the most affluent men in the east. Now her life is shattered and possibly threatened.
How will she survive? She is afraid, but where will she go? Should she tell others how she is feeling? Would they understand? She is alone and desperately wants her old life back. How can she go on?
Have you ever felt like that? Life can change in a moment, and what you know to be reality today may only be a memory tomorrow. Ruth Ellen weaves her personal story along with an imaginary Job's wife. Together they will bring you through any adversity you may face with an understanding that God is sovereign and in control even when everything seems to be spinning out of control.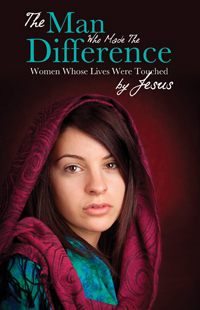 The Man Who Made the Difference, Women Whose Lives Were Touched by Jesus
Bible Study Book
$5.00
A 96-page King James Version Bible study on women whose lives were touched by Jesus.
Including a Bible Study about:
A Rejected Woman
A Lonely Woman
A Committed Woman
A Stressed-Out Woman
Concluding with a salvation story.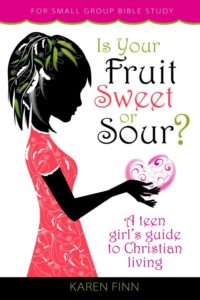 Is Your Fruit Sweet or Sour? A Teen Girl's Guide to Christian Living $12.99
by Karen Finn
  "Most young women will not actively seek a Bible study book on their own, but the adults who are influential in their lives, will."

               Is Your Fruit Sweet or Sour? can be used for the following:  
              *   Sunday school class curriculum
*   Mother/daughter devotionals
*   Young adult Christian ministries
*    Christian school Bible class material (Jr. or Sr. High)
*    Personal devotional/Bible study
*    Christian Girl's Homes
*    Bible study on the foreign mission field
*    Mentoring relationships
*     … and so much more!