Christian Womanhood Mother's Day Books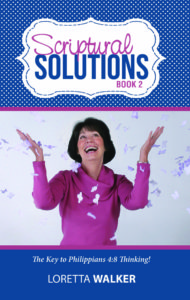 Scriptural Solutions 2
This is book two of Loretta Walker's previous book about using Scripture to overcome emotions. This 160-page book is a wonderful source for every lady in your congregation. She will find light stories that Loretta shares in her struggle to maintain Phil 4:8 thinking. It is sure to be an inspiration to all.
$2.00 per book + shipping
The Man Who Made the Difference in Spanish!
A 96 page book of 10 Women whose lives were touched by Jesus!
Including a Bible Study about:
A Rejected Woman
A Lonely Woman
A Committed Woman
A Stressed-Out Woman
Concluding with a salvation story.
$1.50 per book + shipping